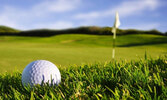 Charity Golf Tournament
Thanks to all who were involved in making our Charity Golf Tournament a huge success!
We are proud to share that we were able to raise $24420 at our Pirate themed Charity Golf Tournament held on May 29th at the Sand piper Golf and Country club. Half of the proceeds were donated to the Albert Cancer Foundation and half to the Alzheimer society. Thank you to all of our very generous supporters who made this possible.